11.03.2020
Shanghai/ PRC
RED/ Jacobs Creek
The idea of fusing social media with ecommerce was all the rage between 2012 and 2016, when it reached peak hype with 52% of marketers predicting that it would be one of the biggest trends of the year.
This promise never materialised, and since then, the idea has mostly died out, with social networks like Pinterest and Instagram focusing on acting as platforms for inspiration rather than on driving direct sales. But maybe they have been going about it entirely the wrong way. In China, not only have multiple apps managed to fuse socialisation with shopping in a way that adds to the experience, they've also become some of its most popular and successful ecommerce platforms.

RED (XiaoHongShu), is one of these micro inovataions (like wechat) that is yet still to find its way in the UGC ecomerse era. We are helping Jacob's Creek to build their following by creating stories and using mid range KOLs to spread the voice of Jacob's Creek.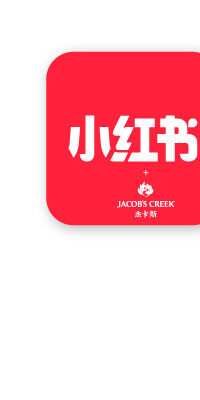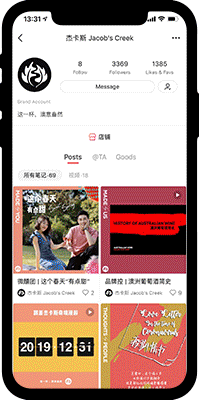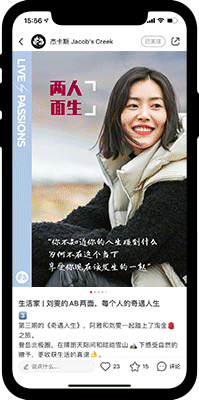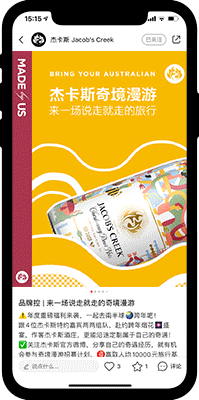 08.03.2019
Shanghai/ PRC
Wechat/ Jacobs Creek
WeChat "weixin" was born in China in 2011, it has grown to be THE gate way to learn about brands, for brands to tell their story and engage with their customers. We took on Jacobs Creek's social media accounts; WeChat official account, WeChat service account at the end of 2018. We developed the strategies, stories and campaigns that are channeled exclusively through these accounts. Scan the QR code through the WeChat app to follow their Official account and find out the stories we have been writing and shooting.